But your teenage daughter or boy is still fair game.
Expect more theater on November 17, when the Senate TSA Oversight Hearing starts at 10:00 AM.
Hearings
Nov

17

2010

10:00 AM

Russell Senate Office Building - 253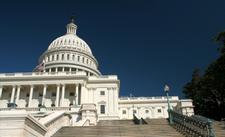 WASHINGTON, D.C.—The U.S. Senate Committee on Commerce, Science, and Transportation announces the following full committee hearing on Transportation Security Administration oversight.